How To Apply Press On Nails
Apr 22, 2022
How To Apply Press On Nails
Hey all of my friends, this is AOPMALL nail artist Halina. Long time no update our blog.
There's something about having a fresh new set of gel nails. It somehow gives you an extra boost of confidence and feeling like you have your ish together – or am I the only one who feels this way? If you have a hectic and busy schedule, or you're just trying to save a little more money, spending $30+ every 3 weeks on your nails isn't ideal. Solution: press-on fake nails! Here's a full guide on what's worth it and how to apply press-on nails.
The benefits of using press on nails are:
1. Easy to apply
2. Non- damaging
3. Apply in minutes
4. Variety of shapes, lengths and finishes not easily achieved with polish, stickers or wraps
5. Fraction of salon cost
6. Each box currently come in petite, short square, medium round, long coffin nail styles. So they cover the short press on nails and the long press on nails depending on your style! The petite nails are great for those with small nail beds or as press on nails for kids!
7. Each box comes with 24 nails in a wide range of sizes to fit all nail sizes.
Now that we got that out of the way, let's move on to this tutorial on how to apply press on nails shall we?

Step 1: CLEAN YOUR NAILS AND PUSH BACK CUTICLES

1. Use a wood cuticle stick to carefully push your cuticles.
2. This is important: use alcohol or nail polish remover to remove any oils that may be on your nails.
3. File and shape your nails with a nail file.
4. Use a nail buffer to buff your nails. I find that this step gives the glue a better hold to the nail with the surface is rough.
5. Pro tip: never apply a cream or cuticle oil before applying.

Step 2: PICK OUT YOUR NAIL SIZES

Before putting on any sort of adhesive, check to see which press-on nail will fit each finger. If the nail is too big for your nail, it will easily pop off. Remember that the thinner, rounder edge is what aligns and faces your nail bed.


Step 3: APPLY PRESS-ON NAILS

Now its time to put them on! I like to start with the pinky on each nail and move inward ending with my thumbs. First apply a thin layer of nail glue to your natural nail and to the nail dash. I like to take the tip of the glue and spread it evenly across the entire nail. If you are wanting to wear the nails for less time only use a small dot of glue in the middle of the nail! Red Aspen actually just released a brush on nail glue like a nail polish that is life changing.
Come and shop our Press on nails style: https://www.aopmalls.com/collections/press-on-nails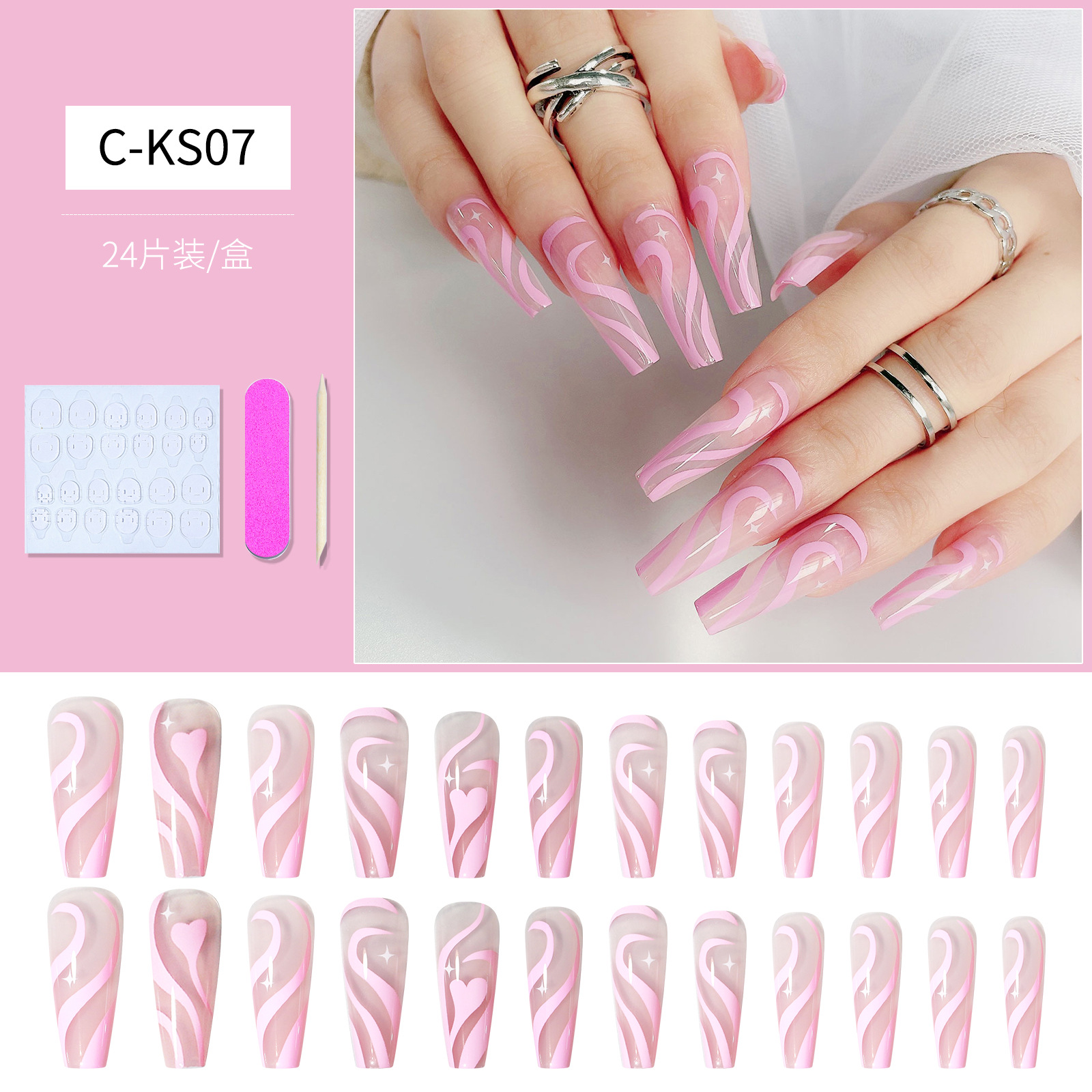 Some other FAQs:
1. Do press-on nails ruin your nails? Compared to some of the other fake nails you can get done at the nail salon, press on nails doesn't damage your real nails.
2. How long do press-on nails last? Press-on nails typically last about five days to a week. If you follow the tips mentioned in this post, they will last for at least a week.


AOPMALL Social
💅 Pinterest: https://www.pinterest.com/aopmall_official/_created/
💅 Instagram: https://www.instagram.com/aopmall_official/
💅 Youtube: https://www.youtube.com/channel/UCFcCDHhnyah4MSS-rznbiog