Easy French Nail Art Design With Stamp Tutorial
Mar 05, 2022
Easy French Nail Art Design With Stamp Tutorial
Hey all of my friends, this is AOPMALL nail artist Halina. Welcome to check our blog.
Is there a more classic or timeless look than a French Manicure? With multiple looks achievable, from a classic pink and white french mani to bright and bold coloured french tips, this is a look that suits everyone (not just the French!) and is always on trend!
AOPMALL White Gel Polish: https://www.aopmalls.com/collections/gel-polish/products/aopmall-8ml-semi-permanent-nail-gel-polish-14-white
AOPMALL Pink Gel Polish: https://www.aopmalls.com/collections/gel-polish/products/aopmall-8ml-uv-nails-art-gel-nail-polish

And except classic French Nail with White and Pink Color, you also can do with any color!!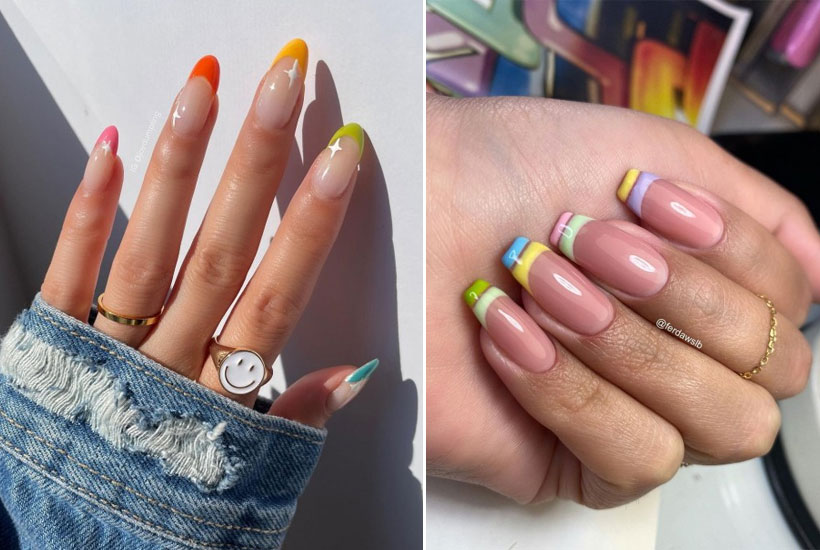 French tips aren't hard to do, and everyone can create a french manicure at home. Depending on the length and shape of your nails and what products you have available, there multiple methods for achieving this look.
Ok now we discuss the method to do French nails.
Start out doing all your regular nail prep and paint the whole nail with one layer of So Nude. Add more layers if you like a more pigmented look, curing with your LED or UV Lamp in between. Then you can use Break The Ice to gently brush the polish onto the tip of your nail to create a thin white line.
If you have longer nails you can also use a liner brush to paint on your perfect french curve and fill in the tip.
Otherwise, you can swap your applications over and start with the white tip and then go over the top and cover the whole nail with your sheer nude/pink shade.
And have you seen the french nail hack using a silicone stamper to apply your coloured tip?
Check out this video to see the technique in action!
AOPMALL Social
💅 Pinterest: https://www.pinterest.com/aopmall_official/_created/
💅 Instagram: https://www.instagram.com/aopmall_official/
💅 Youtube: https://www.youtube.com/channel/UCFcCDHhnyah4MSS-rznbiog