Do You Know About Builder Gels?? (Part 2)
Jan 21, 2022
Do You Know About Builder Gels?? (Part 2)
In the last blog, we learned how to manicure with Builder Gel (If don't know, please check last blog)
Ok after we done our pretty nails, we will ask How long does builder gel last?
A nails art manicured with builder gel can last up to 4 weeks, but this often depends on how well you apply it and which brand you use– plus, how well the old coat is removed. When applied on natural nails, a strong and healthy base is required. (Also mentioned in the previous blog)

Then the next question will arise that Is builder gel better than acrylic?
As a nail tech and nail lover, we will probably have our fair share of our clients or friends asking us whether builder gel is better for their nails than acrylic.
However, it can be hard to answer this question as it is often a case of personal preference.
For example, builder gel might not appear to be as hard as acrylic, but it is more flexible and can actually be stronger. For more natural looking nails, builder gel is often preferred over acrylic as it can be applied quickly with a high-shine finish. Gel is also great for helping clients with easily broken nails maintain their natural nail length.
Many clients also believe that gel nails will damage their nails less than acrylic nails. The flexibility of builder gel does mean that they are less likely to cause a breakage. If you use a soak off formula, you can minimise damage during the removal, too, as less filing and buffing will be needed.
However, that's not to say that acrylic is particularly bad for nails! If clients have really soft nails, acrylics can offer a suit of armour to protect them. So long as they are applied, cared for and removed properly by a trained nail technician, gels and acrylics should be equally safe.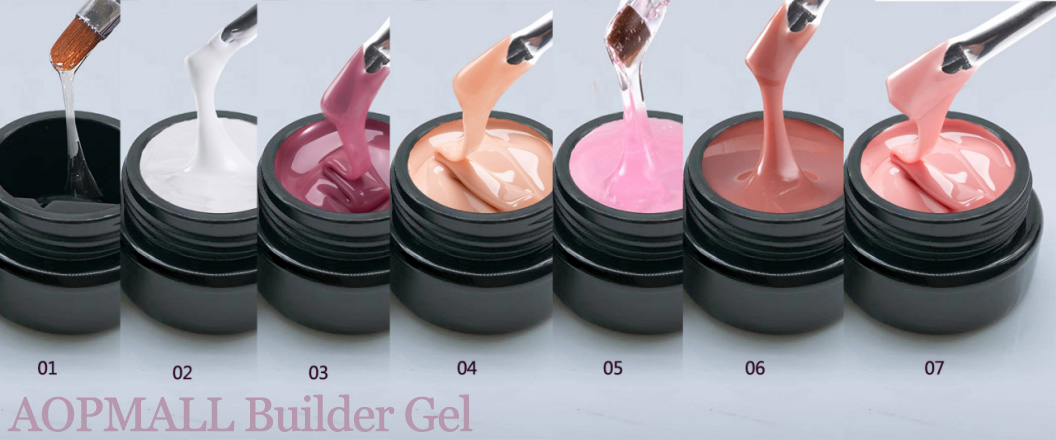 But, which do nail techs prefer?
As a nail technician, you will probably have your own favourite to work with, too. Acrylic hardens within a few minutes without the need for a lamp, while builder gel stays wet until cured under UV or LED light. Some nail techs love the flexibility and control builder gel gives them, as they can continue to move the product around as much as they like, then cure them in seconds when they are happy.
Other nail techs simply prefer working with acrylic, particularly if they have clients who love having their nails extra-long.
Overall, both acrylic and builder gel can be used to create equally stunning manicures. It's always best to take a good look at your client's nails and see how strong they are naturally before deciding which is best for them.
Try AOPMALL Builder Gel:https://www.aopmalls.com/collections/builder-extension-gel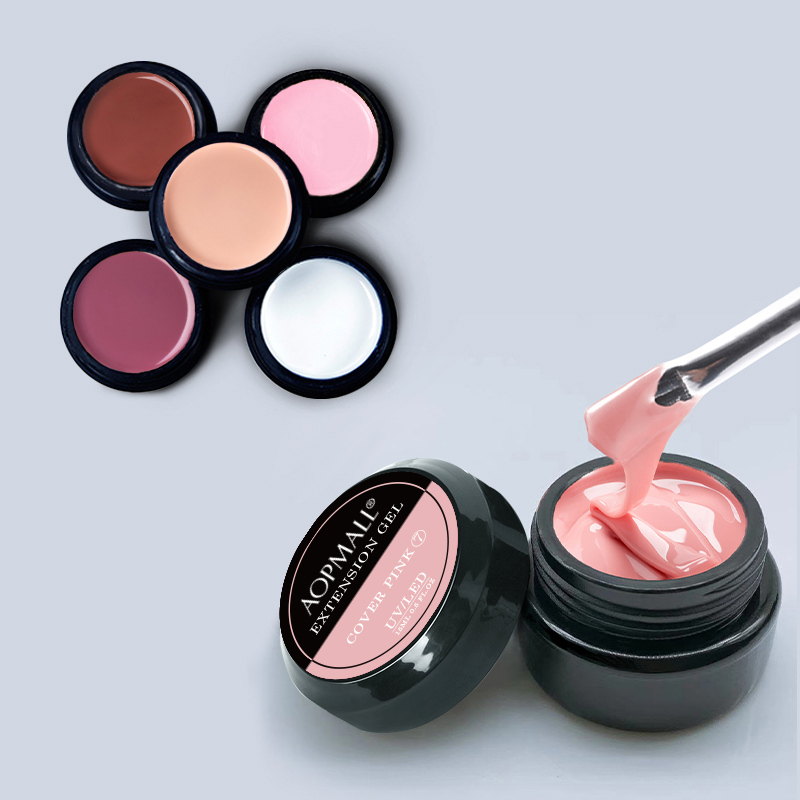 This chapter is here first, we will explain more in the next blog.
AOPMALL Social
💅 Pinterest: https://www.pinterest.com/aopmall_official/_created/
💅 Instagram: https://www.instagram.com/aopmall_official/
💅 Youtube: https://www.youtube.com/channel/UCFcCDHhnyah4MSS-rznbiog