What is Poly Gel Nail?
Dec 10, 2021
What is Poly Gel Nail?
Poly Gel nails are a new type of gel formula you can use to create overlays or sculpt strong and lightweight nail extensions. It's stronger and more long-lasting than traditional gel polish and nail polish, and it's much lighter than acrylic nails.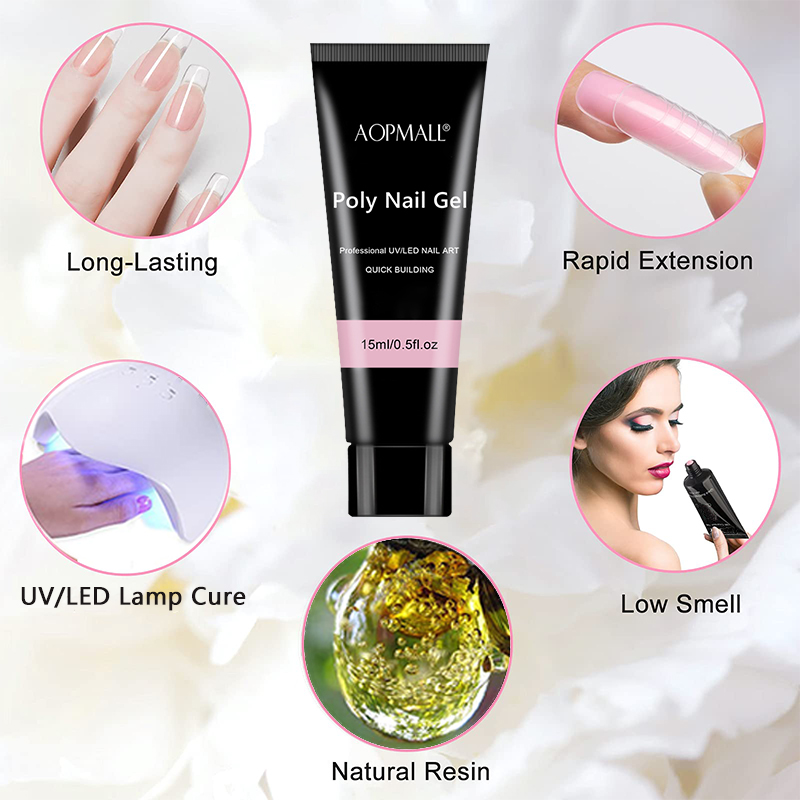 Polygel is the texture of a paste that you can apply it into shape with your brush and it will hold its shape. It is much stronger and thicker than regular gel nail polish or Builder Gel, and won't self-level either, which means you can build a gorgeously arched apex for your nail. Unlike acrylic nail extensions, Polygel won't harden or cure with exposure to the air. This means you can take your time in sculpting your nails and then cure them under an LED or UV lamp. It also doesn't have the strong smell of acrylic nails either!
So how to apply Poly Gel Nails? Ok, check our nail art tutorial about manicuring poly gel nails.
AOPMALL Social
💅 Pinterest: https://www.pinterest.com/aopmall_official/_created/
💅 Instagram: https://www.instagram.com/aopmall_official/
💅 Youtube: https://www.youtube.com/channel/UCFcCDHhnyah4MSS-rznbiog